Today, websites and apps are the top priorities for many businesses in order to target customers and boost revenues. Today, websites and mobile applications are the primary concerns for many businesses when it comes to customer engagement and boosting sales.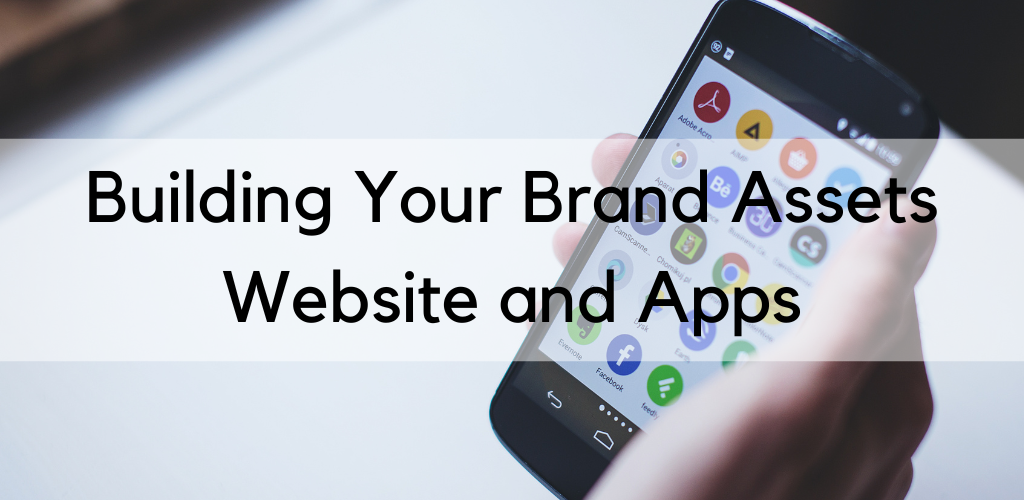 Take a glance around yourself, not into the world we were born in, but into the one we currently inhabit. Over the past few years, Technology has revolutionized the way we communicate, conduct business, shop, live, and work. Today, technology is an essential component of existence and has merged seamlessly into our daily routine.

In the modern world, technology is to business what water is to life so it is impossible to overstate how important technology is to business. Globally, emerging technologies are being used by businesses to strengthen their competitive advantage and to guide strategy and expansion. Today, websites and apps are the top priorities for many businesses in order to target customers and boost revenues. Today, websites and mobile applications are the primary concerns for many businesses when it comes to customer engagement and boosting sales.

Despite the fact that there are 5.03 billion active internet users it's startling that still 46% of small businesses still don't have a website, 12% are unlikely to do so in the future, and 10% are really not sure about it. In an era when people spend about 8 hours a day on the internet, influencing our lifestyles, all small businesses must have a web presence. Today, businesses need to keep up with evolving trends in this digital world where change is the only constant. The mobile app development market is no different in this regard.

Global mobile app revenues exceeded 365 billion dollars in 2018, and they are expected to reach 935 billion dollars in 2023. With no signs of slowing down in the near future, the mobile market is thus unstoppable at the moment. As a result, numerous small businesses are influenced and encouraged to develop mobile applications.

Today's low-cost web development and mobile applications enable you to build aesthetically appealing websites and applications that are extremely accessible to businesses. Surprisingly few small businesses have websites and applications and this is likely because they are ignorant of the beneficial advantages of having a website for a small business. So, let's take a dive into the pool of advantages of having websites and applications:

Website for Businesses

The Best Strategy for Branding Promotion

Website development successfully and rapidly places the business in front of the public at large. The visual representation makes it easier for visitors to understand all of the elements and discover the business's expertise. This approach assists in attracting customers not just domestically but also globally. This is the rationale behind why people choose to create a website with attractive features that draw in the majority of visitors without any effort. The brand becomes well-known due to both its presentation and approach.

Influence Of Social Media

It's especially crucial for you to enlighten as many people as you can about your startup or small business if you've just started running one. You want to inform people about your business's existence, as well as what it is doing, what it is named, and how it may benefit them. Social media may help in this situation and many business owners benefit from leveraging its influence.

Greater Audience Reach

Having a website that is available seven days a week, twenty-four hours a day, without taking a break for holidays or weekends, is a major advantage regardless of the type of small business you are running. Your online store can continue to earn sales and bring in money for you even when your physical store is closed at night by providing customers with service whenever it is convenient for them.

Another justification for giving your business a web presence is to shorten distances. You can reach a larger audience and close deals with clients who dwell far away owing to a website. Actually, you have access to the whole entire globe. Statistics show that 61% of individuals read product evaluations before making a purchase and 60% use search engines to conduct internet research. Modern consumers are accustomed to conducting their internet shopping from the convenience of their homes.

Easy Online Promotion

A website's traffic is boosted by both well-liked themes and timeless content. You can engage potential customers and convert them by using content marketing effectively. According to InsideView, businesses who regularly blog get 67% more leads each month and thus have 67% more potential for sales than those who don't.

Furthermore, having your own website makes it much simpler to advertise your small business on many online platforms. If your social media posts have links that take readers to your website, where they may find more in-depth information, you could reap the most business-related benefits from SMM. The same is true with paid social media. Promoted content and sponsored links provide the impression that a website is reliable and competent.

Mobile Apps for Business

A mobile app acts as a portal or online storefront where clients may interact with your business. Depending on the features your mobile application provides, this may enable you to provide clients with memorable and satisfying experiences wherever they may be. Customers can connect with your brand, make purchases, and learn more about your services using a mobile application. Through these virtual interactions, your business can better understand its audience and develop plans to effectively meet the requirements and expectations of its customers.

Regardless of whether your business is B2B or B2C, product- or services-focused, a start-up or large-scale corporation, mobile app development will assist you to take advantage of fresh prospects for growing your market and boosting profits. Now let's look at how Mobile Applications can boost your company's growth:

Reduced Marketing & Operational Costs

With the use of mobile applications, clients may instantly access crucial information and make purchases without engaging with salespeople. Furthermore, a mobile app works well as a marketing tool and is more affordable than traditional advertising and direct marketing. Social networking sites like Facebook and Twitter can be readily integrated with them. Customers who use their app can distribute it to their network and receive free promotions. By alerting them to special offers and events, you can also capture the interest of your clients and potential clients. In these ways, a mobile application might genuinely aid small businesses in cutting back on administrative and promotional expenses.

Generate More Sales

When customers utilize smart shopping or retail mobile application, purchasing is made much simpler and more frequent. This is in addition to how important smartphones are for contemporary customers. Mobile applications are now very necessary for eCommerce firms to increase sales because mobiles only have so much potential to draw in and keep clients.

Boost the Visibility of Your Company

Numerous studies show that Indians spend 4.4 hours per day on their smartphones, not including time spent at work or in school. Having a mobile presence would increase your likelihood of being seen by your target market. This is the perfect opportunity to use your app to attract potential clients with a straightforward message because the majority of us are accustomed to using smartphones when traveling or waiting at bus stops.

Boost Brand Awareness & Value

Well-made software that provides a rich user experience can enhance the value of your business. By providing your users with a holistic experience through compelling text, graphics, videos, and eye-catching app icons, you may capture their attention and win their loyalty. Through recurring promotions that entice consumers to engage through apps by providing a special benefit in exchange, you can increase market awareness of your business.

Today, there is a tremendous increase in the utilization of mobile websites and applications. Therefore, if you've taken the plunge to develop a website or application for your small business, Sri Technocrat can provide solutions that meet your demands and your budget the best. You can trust us with the reins for any web project, including those with a tight budget. Our website and software development team in Lucknow has a lot of expertise in building and maintaining websites and applications for small businesses.
13-Sep-2022