Blockchain can facilitate the necessary changes in the economic, operating, and technological models of higher education by drastically reducing data management costs by removing several manual processes, including credential verification.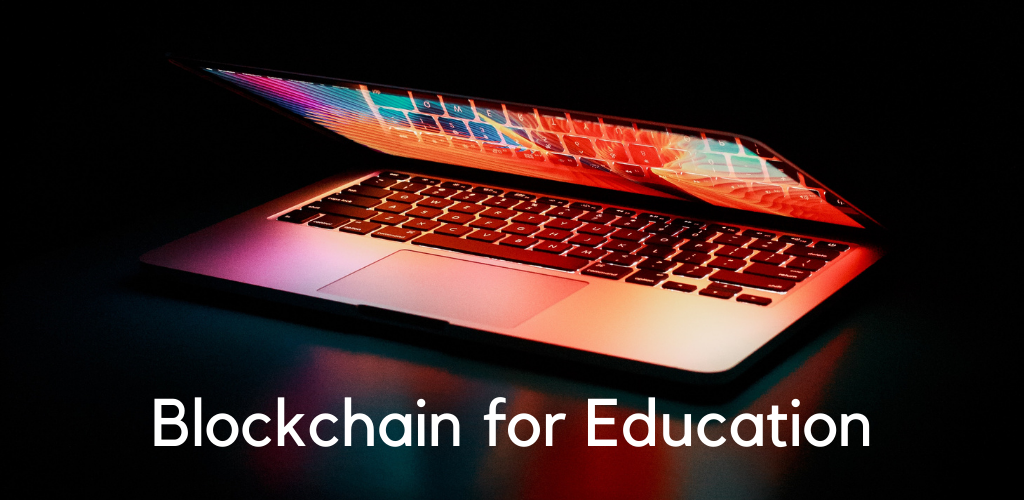 The education industry is changing before our eyes and has gained similar weightage as other industries like healthcare and finance. Today no longer education is a centralized form of learning but now education occurs via online platforms, peer-to-peer interactions, and from anywhere and everywhere on the planet. However, in many sectors of education, advanced reforms are required. Today economic necessities are driving students to become more receptive to and trusting new ways of accessing education. The rise in digital platforms and e-learning courses presents the very real prospect that more students will choose online education options.

At the same time, the education sector is also coping with a heavy regulatory model of maintaining student records and credentials. Since each organization manages its own data, it can be modified or deleted, and if the data becomes corrupted, there is no fail-safe or mechanism to restore it. Institutions are empowered to restrict or prohibit access to data at their whim, or data can be misused and disseminated without authorization. This model also places data at threat of being altered or deleted during global events such as war or because of natural disasters like floods or earthquakes, as demonstrated by the war in Syria, which destroyed credential records throughout the nation and further contributed to the widespread instability. With more students preferring to pursue online learning and study abroad, the requirement for frictionless and secure information access is required.

In order to overcome all of these challenges, Blockchain technology can be immensely beneficial. Its decentralized architecture provides enhanced privacy and security thanks to PKI encryption, anonymity, transparency, and immutability.

Blockchain can facilitate the necessary changes in the economic, operating, and technological models of higher education by drastically reducing data management costs by removing several manual processes, including credential verification. Blockchain technology eliminates the need for a central authority by providing a platform for achieving and maintaining integrity in distributed peer-to-peer networks.

Blockchain in education has a wide range of potential applications:

Storing Student Records

One extensive use of blockchain in education is maintaining records. Since there are essentially innumerable student records and verifying academic credentials might take a while and require extensive paper verification and case-by-case examination. Additionally, most institutions have their own unique system for preserving students completed course records, which safeguards the database's private data structure. In contrast, A user may encrypt and verify papers like degrees and course certificates regardless of whether they have access to an institution's record-keeping system or not, thanks to blockchain records, which are permanently stored.

Keeping track of credentials is one significant application of blockchain in education. The certificates issued could still be checked against the data kept in a blockchain even if the institution that issued them closed. Furthermore, since certificates may validate themselves automatically on the blockchain after they are issued by institutions, no additional work is needed to prove their legitimacy to other parties.

Identity Verification

Another unresolved problem for educational institutions is identity verification, which necessitates a lot of manual work and offers several possibilities for data manipulation. With a digital process, the verification of a student's identity only takes place once. Students and job applicants can identify themselves online using blockchain while keeping control over the management and preservation of their personal data.

In larger institutions, students are required to frequently introduce themselves to various departments of the organization. In these situations, either each component of the institution gathers its own student data or single sign-on is employed, allowing all parties to access a single shared copy of the student data. With blockchain, only a small number of individuals along with the student himself have access to the data. This eliminates the need for the organization to manage complicated systems for access rights and makes the process of verification feasible.

Certificates and Degree

Much like their grades, a student's degree and other credentials could be produced and stored on a blockchain. Instead of asking the institution, employers would just need to be provided a link to digital degrees and certificates. Students graduating at MIT have started receiving digital, blockchain-stored diplomas since 2017. This avoids the tragically all-too-common practice of people submitting phoney degrees to prospective employers.

Decentralizing Online Learning

Today, educational institutions provide online courses to both domestic and foreign students. Students can enroll in online courses at the university they prefer most but inconsistency poses a challenge when selecting an online course from various learning institutions. Blockchain technology can be used by educational institutions to provide decentralized online learning as it facilitates real-time information sharing between teachers and students. Also, it's possible to encode lectures and courses into the blockchain so that they can be automatically carried out when specific conditions are met.

Platform for Publishing

Quality content is continually being produced by professors, teachers, graduate and undergraduate students, and researchers. But the road to publication is a tedious journey in itself. The introduction of blockchain in education might make it easier for aspiring authors, academics, and many other professionals to get started. It will not only enable educators to share content freely while monitoring re-use and without limiting the original source but also could also be useful for managing rights and preserving piracy.

As a nascent technology, the adoption of blockchain presents numerous challenges. For blockchain to make a significant impact on the education space, it must be implemented at the local level, and all stakeholders must work together across borders. Governmental organizations will be crucial in developing and enforcing blockchain legislation as well as developing the infrastructure required for spreading blockchain use.

In this fast-changing business environment where decisions are taken at the speed of thought, Sri Technocrat offers the tools and frameworks necessary to integrate blockchain technology into the education sector while maintaining transparency, security, and innovation. We develop systemic Academic ERP software that facilitates data unification and processing into planned structures in order to minimize manual intervention and result in seamless execution and better efficiency. Blockchain will play a vital role in enabling Digital Universities.
04-Jul-2022